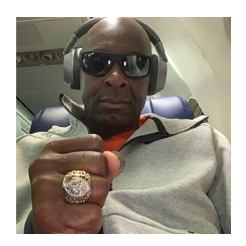 "People always ask me how I keep my skin looking so good. Try out RSVP Skin Care, every product is incredible!"
Jerry Rice
Hall of Fame NFL Player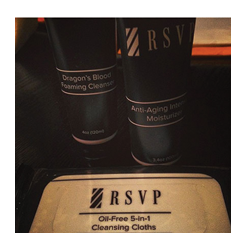 "This is some good stuff! #skincare
Vernon Davis
NFL Pro Bowl Player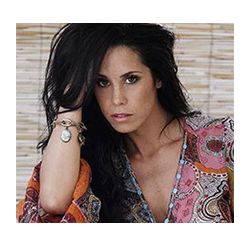 "I was introduced to RSVP skincare line about 3 months ago. I started using the Anti-Aging Intensive Moisturizer and the Repairing Anti-Aging Serum and love the way my skin looks and feels. Prior to using RSVP, I've spent a great deal of time and money trying high-end products referred by dermatologists, estheticians, and recommendations by friends and family. I've always had good skin but in my late twenties I started suffering from adult acne and the more I experimented with different products the worse it became. Now in my thirties (since my acne has cleared up) I have become very particular about the products in which I use. RSVP has become my favorite and most trusted brand. All the ingredients are organic and free of harsh chemicals and allergens and I truly believe this is why my skin looks the best it has in years. I highly recommend this line for BOTH men and women and ESPECIALLY for anyone who has sensitive and/or troubled skin. RSVP is a wonderful product line!"
Jenny Q.
"As a healthcare practitioner and licensed aesthetician, I am always looking for skin care products that are effective, safe, and allergen free. RSVP men's skin care products are organic and also free of the irritating chemicals and allergens that most skin care products contain. I feel comfortable and confident recommending these products to patients with sensitive skin and those who react to other skin care products that contain allergens."
Meri Nakajima, PA-C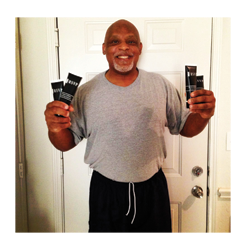 "#MLB All-Star Cecil Fielder loves RSVP Skin Care! #baseball #allstar #rsvpmen #skincare #cool #instagood #ig #RSVP"
Cecil Fielder
All-Star MLB Baseball Player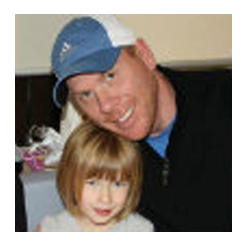 "I love all your products and I use them every single day without fail. My skin feels so much tighter and has been clearing up significantly. Thanks so much guys!"
Brian Carnie
"I was never really into buying skin care products, I always just bought some lotion from walmart and used it on everything. Then my wife bought me an RSVP gift set for Father's Day and these products simply blew my mind. The shaving cream is amazing completely eliminates razor bumps. The cleansers, the serums, everything is just incredible. I seriously tell all my friends about RSVP now. I'll never go back to using cheap walmart lotion again!"
Daryl Jenkins
"I literally searched everywhere to find a good moisturizer that didn't leave my face feeling greasy. Now that I've tried the Anti-Aging Intensive Moisturizer, I will never use anything else. Simply amazing product at a great price."
Jeff Brent
"My girlfriend pays over $200 for anti-wrinkle products that don't work half as good as yours. I don't know how you do it, but keep it up."
Josh Thompson
"First, let me say that RSVP products work! Of course, you know that. All of my skin concerns have been addressed and have been satisfactorily amended. For a 70 year old guy, I gotta' say I LOOK GOOD. I know how that sounds, but RSVP has improved my complexion considerably. Smooth, dark-spot free, moisturized, and oil free for the most part. My wife even uses the Anti-Aging cream. We like the fact that so much of it is natural! Love the Deal Of The Day! RSVP is helping make me the "coolest grandpops in the world" according to my grandkids."
Walter P.
"44 year old guy that had been using just about every product out there. My Kiehl's line was the latest test and it smelt good but I never saw any real results. Spent quite a bit of money on both Anthony Logistic's and Jack Black. Don't tell anyone but I actually even tried products from Amway and NuSkin. I admit I was very hesitant at first to try RSVP. After almost 2 months I have to say I am totally shocked. This is the best skin care I have ever used. If your like me and have a few different kinds of cleansers and toners and creams from different companies, throw them away. RSVP worked best for me as a complete system. You cant get the full benefits unless you use the entire kit so go ahead. Splurge a little. You wont be disappointed. The tone of my skin was "glowing" according to the wife, and I saw wrinkle reductions after 3 weeks of consistent using once a day. Trust a guy who has been trying products for 15 years. This is the best stuff out there."
Matthew Landis
"As a first time customer, I cannot begin to say enough good things about the Exfoliating Bamboo Face Scrub. I'm blown away! It's just incredible and the fact that it's organic and natural makes it even better. I'm a customer for life now guys."
Danny Rucker
"Seriously awesome products! This is my first time trying mens specific skin care and I'm already hooked big time.. I'll be ordering more very soon!"
Gregg Hiller